Core Facilities & Services
Molecular Biology Service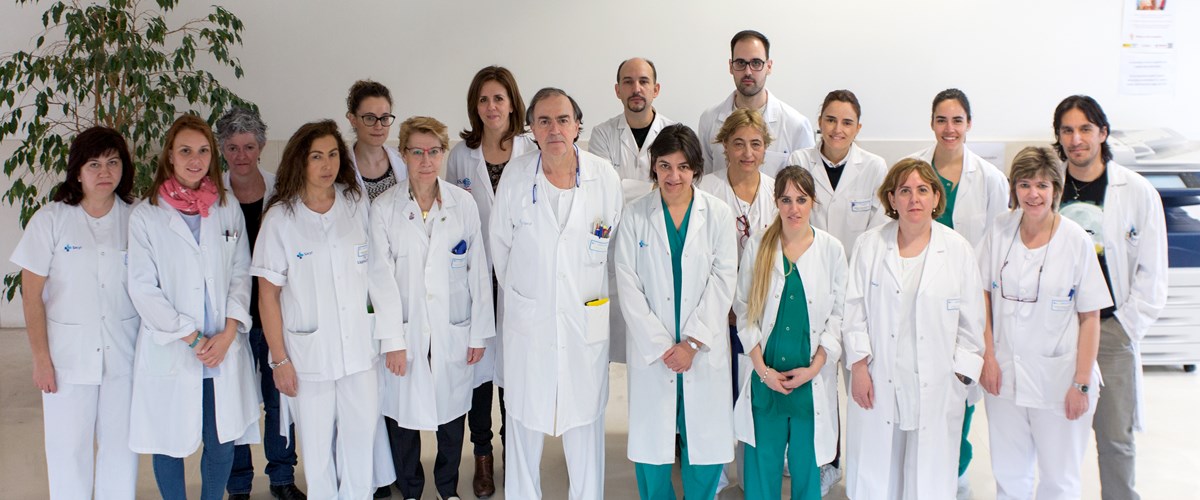 Scientific Coordinator
Marcos González Díaz
+34 923 291 100
Molecular Biology Service
Centro de Investigación del Cáncer (CSIC-USAL).
Campus Universitario Miguel de Unamuno s/n E-37007 Salamanca (Spain)
Personnel
No information is available
---
The Molecular Biology Service (MBU) is a facility with the aim of the molecular analysis of cancer patients, with special focus on patients with haematological malignancies (leukaemias and lymphomas). In addition, the MBU carry out chimerism studies in patients who underwent allogeneic stemcell transplantation and molecular studies in coagulopathies.
The MBU is the reference centre for Castilla y León Hospitals. Furthermore, more than 50 hospitals in Spain, and occasionally others foreign institutions, have used the MBU services. The Unit actively collaborates with the most relevant Spanish groups in the treatment of the haematological malignancies such as Pethema, GEL-TAMO, GEM, or GETH, providing characterization of the molecular abnormalities and carrying out studies on molecular monitoring of drug efficacy (Minimal Residual Disease -MRD- Studies) in the patients included inclinical trials.
In addition, the MBU have participated in various international projects focused on different methodologies standardization (Biomed I, Biomed II, Europe Against Cancer and Eurochimerism projects), and it is involved in several international projects related to clonality (EuroClonality), next generation sequencing (EuroClonality-NGS Consortium, and TP53 sequencing (European Research Initiative in CLL- ERIC TP53 Network, and RED53 from the Spanish group for the study of CLL, GELLC). The total number of samples received in 2016 and 2017 were 13309 and 15978, respectively.
In this Facility we provide complete services for:
B-cell and T-cell clonality for diagnosis or MRD detection in fresh cells (bone marrow, peripheral blood, lymph node, spleen, etc...) and/or formalin-fixed paraffin-embedded.

Screening and quantification of chromosomal translocations (qualitative and real-time quantitative PCR, RT-PCR) for diagnosis and MRD monitoring in hematological malignancies.

Analysis of somatic mutations: prognostic value, screening of potential MRD markers and/or identification of therapeutic targets.

Gene expression: RT-PCR for diagnosis, prognosis and MRD detection.

Next generation sequencing: Analysis of genetic alterations using commercial kits (i.e. AML panel) and custom panels for diagnosis and prognostic value.

Genetic polymorphisms (single nucleotide polymorphisms [SNP], short tandem repeats [STR]) analysis: SNP array, SNP assays. Identification of patients with different drug sensibility, susceptibility to second neoplasia, etc.

Fragment analysis and Sanger sequencing.

Low and high resolution HLA typing: donor typing, disease association.

Hematopoietic chimerism analysis with STR polymorphisms.

Digital PCR for low allele frequency mutation detection.
Equipment
Real-time quantitative (4): One7900HT, two StepOnePlus (Applied Biosystems) and one LightCycler (Roche Diagnostics).

Next generation sequencing systems: MiSeq Dx and MiniSeq (Illumina; CA).

Digital PCR system: QX200 Droplet Digital PCR system (Bio-Rad Laboratories, Hercules, California, USA).

Bioanalyzer for fragment analysis: 4200 Tapestation system (Agilent technologies Santa Clara, CA).

Automatic sequencer (2): ABI3500 XL (16-capillary, Applied Biosystems).

Fluoroanalyzer (1): Luminex XYP (Luminex Corp.).

Thermocyclers (8) : four Veriti 96-Well Thermal Cycler and one GeneAmp PCR System 9700 (Applied Biosystems), and three Biometra (T1, T3, and T Professional Thermocycler).

Automatic nucleic acid extractor (2): two Maxwell16 (Promega).