Functional analysis of a SYCE1 variant causative of Premature Ovarian Failure and the histone H1FOO in fertility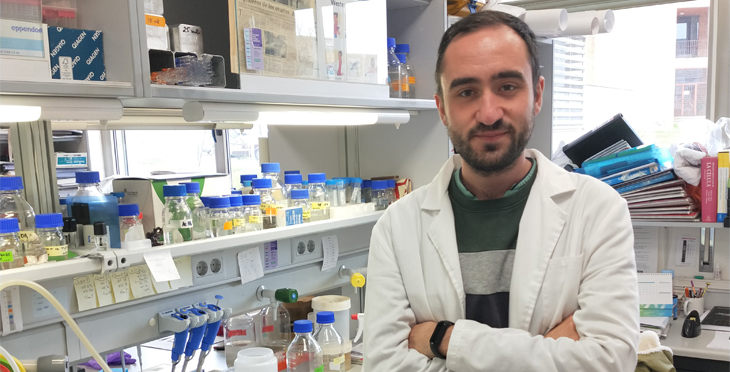 Fernando Sánchez Sáez
Centro de Investigación del Cáncer (CSIC-Universidad de Salamanca), Salamanca
Host: Alberto Martín Pendás
---
Gametogenesis is a complex and highly regulated differentiation program that makes use of a reductional division (meiosis) to give rise to highly specialized haploid cells: the gametes. In this seminar we present a functional analysis of two proteins involved in mammal gametogenesis: the synaptonemal complex protein SYCE1 and the oocyte-specific histone H1FOO. 
Meiotic reductional division depends on the synaptonemal complex (SC), a supramolecular protein assembly that mediates homologous chromosome synapsis and promotes crossover formation. We reveal that SYCE1 undergoes multivalent interactions with its SC counterpart SIX6OS1, with these interfaces being disrupted by SYCE1 mutations associated with Non-Obstructive Azoospermia and Premature Ovarian Failure (POF). More specifically, we have generated mice harbouring the c.613C>T mutation in SYCE1 identified in two POF patients. Homozygous mutant mice are infertile as a consequence of a dysregulation of the SC assembly and a consistent zygotene-like meiotic arrest. 
On a separate note, Histone H1 family is essential for packing the nucleosome into higher-order structures, and H1FOO is a H1 variant whose expression pattern is restricted to growing oocytes and zygotes. We provide, for the first time in the field, an in vivo model showing that H1FOO deficiency does not hamper meiotic progression nor reprogramming. Mice lacking H1FOO are completely fertile and show no overt phenotype, and H1FOO-deficient MEFs are able to properly generate iPSCs. Therefore, these results help to clarify the open debate on the essentiality of H1FOO during gametogenesis.