Exploring the role of the cellular contractome and c-ABL in morphological transitions during cell migration and viral infection.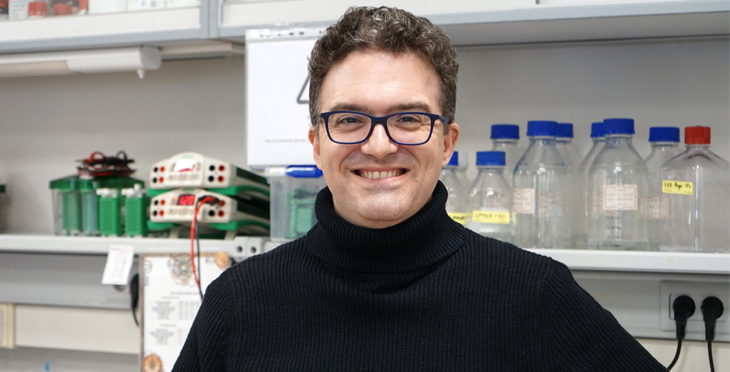 Miguel Vicente Manzanares
Centro de Investigación del Cáncer
---
Morphological transitions play a critical role in both physiological development and cancer progression, invasion, and metastasis. In particular, primitive epithelial or cancer cells can acquire mesenchymal traits, enabling them to migrate and invade. Alternatively, cells may adopt an amoeboid form, characterized by a highly contractile cortex that enables extracellular matrix-independent migration via tugging and squeezing. These newly motile cells exhibit epigenetic modifications that alter their proteomic makeup, leading to a polarity switch from apical-basolateral to front-back and changes in contractility. Recent studies suggest that such alterations are not limited to development and cancer, but can also be induced by pathogenic infections.
In this work, we investigate the role of contractility in cell polarization and cytoskeletal organization in mesenchymal and amoeboid cells by examining naturally occurring mutations in the MYH9 gene. Additionally, we present new findings on the influence of mesenchymal transitions in dengue infection and the crucial role of c-ABL. These transitions may contribute to endothelial cell dysfunction, a key factor in the onset of severe dengue.