PCNA- deubiquitinating enzymes associate with Replication Forks to ensure a precise progression through S-phase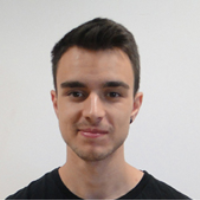 Javier Zamarreño
Centro de Investigación del Cáncer, (CIC, IBMCC), Salamanca
Salón de actos del Centro de Investigación del Cáncer
---
DNA replication is a fundamental biological process that ensures exact duplication of the
genome and safeguards inheritance. Any errors occurring during this cell cycle step could lead
to genomic instability and cellular transformation. Consistent with its significance, DNA
replication is based on tightly regulated mechanisms. One of the mechanisms that cells use to
regulate and coordinate S-phase events is founded on post-translational modifications of key
DNA replication proteins. In this context, it is well known that Proliferating Cell Nuclear Antigen
(PCNA) is ubiquitylated to enhance tolerance to DNA damage during replication, a process that
is counteracted by PCNA deubiquitinating enzymes (PCNA-DUBs) at replication forks.
Our group is interested in identifying the PCNA-DUBs involved and understanding their role at
replication forks as functional components of replisomes, the multi-enzyme complexes that
perform DNA replication. In the seminar we will discuss recent evidence suggesting that Ubp1,
Ubp10 and Ubp12 are PCNA deubiquitinating enzymes that facilitate processive replication of
chromosomal DNA by coordinating events related to the synthesis and maturation of lagging
strands, thus ensuring a timely and accurate progression through S-phase.