Master Degree
Master Degree in Biology and Clinic of Cancer
LOS RÁNKING DE EL MUNDO 2022/2023
El máster Biología y clínica del cáncer impartido en el Centro de Investigación del Cáncer ha sido incluido en la 18ª edición del ranking 2022/2023.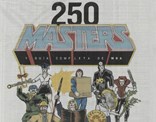 BASIC INFORMATION
ECTS (credits):60 - Places - 30
Teaching Modality - Face-to-face teaching
Teaching and learning center

Cáncer Research Center, Universidad de Coimbra, s/n, 37007 Salamanca (Spain), +34 923 294 720,  cicancer@usal.es

Administrative
Coordination - María P. Sacristán Martín msacristan@usal.es- Master Secretary: margavica@usal.es
For health care professionals from diverse backgrounds who wish to expand their knowledge of theoretical and practical aspects of oncology, this full-time programme is particularly suitable for medical professionals with an interest in clinical, medical, surgical and translational oncology.
The CIC-IBMCC offers a Master Program that provides a holistic view of cancer both at the basic and clinical level. In addition to an academic program that focus on current topics on molecular and clinical aspects of the disease , this Master is quite unique given that the students can start carrying out their "practicum" in the research labs of the CIC-IBMCC since the beginning of the academic year. This feature gives them the opportunity to achieve a good hands-on training in the start-of-the-art techniques used in this research area.
Given its translational philosophy, this Master Program provides a good background to students that wish to carry out future cancer-related work in academic, hospital, and biopharmaceutical settings.
Obvious candidates to our Master Program are those that have carried out undergraduate work in biomedical-related areas (e.g., Biology, Biotechnology, Biochemistry, Biomedicine, Pharmacology, etc.). However, students from other areas are also welcome, given that the current cancer research requires multidimensional studies that involve scientists with other backgrounds such as Physics, Bioinformatics, and subjects alike. The applicants to our Master Program are expected to have a good knowledge of English at both the written and oral levels. Further information about our Master Program and how to enroll in it can be found here ( http://cicancer.fontventa.com/training/master-program/master-content)